Mission Critical Diesel Applications
Our purpose is to identify, re-mediate, and restore critical power reliability to full compliance standards associated with fuel for back-up power generation and life safety engine fire pumps.
Risk & Vulnerability (Power or Engine Failure)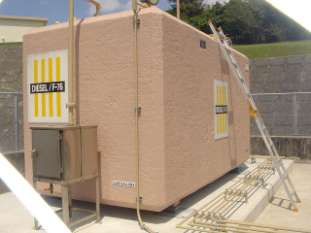 Clean, pure fresh fuel is critical for engine reliability. According to industry experts – dirty, deteriorated or aged fuel is one of the leading cause for Emergency Power Supply Failure.
According to Exxon, Cheveron, BP and others – long term storage is defined as fuel stored for more than 6 to 12 months. During and after this period, fuel should be tested, treated for stability, and fine filtered as necessary.
Solution – Fuel Quality Assurance Plan (QAP)
Dr Fuel Clean has assurance plans which can be customized to meet specific needs.
Custom Preventative Maintenance Program
Diesel Fuel Monitoring and Testing
Chemical Diesel Fuel Treatment
Fine Particulate Diesel Fuel Filtration
Diesel Tank Testing & Cleaning
Diesel Tank Tightness Testing & Certification
Diesel Fuel Filtration System Installation
Wow! A Marine contractor that showed up on the day and time agreed. Professional people and job well done. I have been battling with this fuel for 2 years and these guys fixed my problem. Thanks! (continue)