Things are going great here at Dr. Fuel Clean, and today we are proud to announce the launch of our brand new website! We've got a fresh new design, a user friendly navigation, information on our entire fleet of services, simpler methods to get in contact with us, and are now ready to introduce the new Clean Fuel Blog! Get tips on maintaining Diesel Fuel Stability, and stay up to date with the latest industry news. Go ahead and check it out!
In case you're visiting for the first time, we are Dr. Fuel Clean – a fully insured mobile operation which can access and service most any diesel fuel storage tank. We work in all industries including but not limited to: Marine, Home Heating, Commercial, Data Centers, Cell Towers, Hospitals, and Universities. If you're not sure that you need our services, don't be afraid to request more information!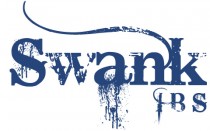 Also, if you're looking for a dependable, professional partner to help expand your business online – check out Swank IBS. They specialize in Lead Generation Website Design, as well as Online Marketing and Website Conversion Consulting.